Our in-house, professional, energy consultancy team are the independent experts behind our suite of energy management services. Each consultant has the breadth of skills, cross departmental expertise and sector experience to support your energy and sustainability needs. They offer a variety of professional energy services designed to help you get the most out of energy schemes and initiatives. If you would like to discuss how our consultants can help your organisation, contact us today.
Timothy Holman, Head of Consultancy
MSc, MEng, CEng, MEI, EnCO Consultant
Timothy is responsible for leading our energy consultancy department. He has over 25 years' energy management experience with professional expertise in energy strategy, policy, audits, metering, M&T, incentive schemes, and compliance.
Greg Armstrong, Principal Consultant
MEng
As Principal Consultant, Greg is responsible for the strategy, methodology, business process design and Implementation of our energy services. With over 18 years' working in the energy sector, Greg has a wealth of experience in process improvement, leadership and change management.
BA (Hons)
An experienced data analyst, Ben is knowledgeable in using critical thinking to understand and break down problems, evaluate solutions and support organisations in making decisions to best support their net zero and carbon reduction strategy.
Blessing Amin, Energy Consultant
BA (Hons) DIpDEC
Blessing is an experienced Commercial Energy Assessor for Display Energy Certificates (DECs) and Recommendation Reports, and Levels 3 and 4 Energy Performance Certificates (EPCs). His expertise also includes energy efficiency and cost saving opportunities.
Esther Barker, Energy Consultant
Esther is an experienced Commercial Energy Assessor for Levels 3 and 4 Energy Performance Certificates (EPCs). Her expertise also includes building audits, energy efficiency improvements and opportunities to reduce waste and costs.
Giles Davies, Energy Consultant
ABBE, DipOR(QCF), PBEA
Giles is an experienced Energy Assessor for Display Energy Certificates (DECs) and Recommendation Reports. His expertise covers Energy Legislation and Compliance support, Energy and Carbon Management Software, and Site Energy Surveys.
Helder Galrinho, Senior Energy Consultant
MSc, CEng, MAEE, CMVP, EUR-ING, EnCO Consultant
Helder is one of our Senior Energy Consultant and Capacity Market expert. His experience includes Measurement and Verification (M&V), Independent Technical reports, energy audits and surveys, and RHI consultancy.
James Bradley, Energy Consultant
BEng (Hons)
A Sterling Accredited Energy Performance Certificates (EPC), Air-conditioning Inspections (TM44) and Display Energy Certificate (DEC) Assessor, James' expertise include building efficiency, compliance and carbon reduction.
Oluwatosin Murele, Analytics Consultant
PhD, Msc, B.Eng (Hons)
Tosin is an accomplished Analytics Consultant with fifteen years' experience in the energy sector and a proven history in developing models to support organisations in reducing greenhouse gas emissions, decarbonising energy networks, cutting costs, improving efficiency and environmental sustainability within energy systems.
Rhiannon Farquhar, Data Analyst
BSc (Hons)
As an Energy Services Analyst, Rhiannon works with customers to ensure they understand their energy and carbon emissions data, helping them to make informed decisions on their carbon reduction journeys.
Richard Quigley, Energy Consultant
Cert HE (Eng) TMInstR
With over 20 years in the HVAC and facilities industry, Richard is a knowledgeable and highly trained Energy Consultant.
Sam Arje, Senior Energy Consultant
BSc (hons), EnCO Consultant, Approved EnCO Practitioner
Sam is an award-winning Energy Manager with experience of implementing energy projects. As our Senior Energy Consultant, Sam's primary responsibility will be to lead strategically on the development of our consultancy portfolio as well as provide a range of energy management services.
Sophie Legg, Data Analyst
BSc, MSc
As an Energy Services Analyst, Sophie supports our customers with their energy and carbon management. She works with organisations to understand their carbon data and drive carbon reduction initiatives as part of their net zero strategy. 
Tom Mcleish, Energy Consultant
BA(Hons), EnCO Consultant
A CIBSE certified Low Carbon Consultant and Display Energy Certificate (DEC) and Energy Savings Opportunity Scheme (ESOS) Assessor, Tom is experienced in providing energy efficiency and saving recommendations to organisation across multiple sectors.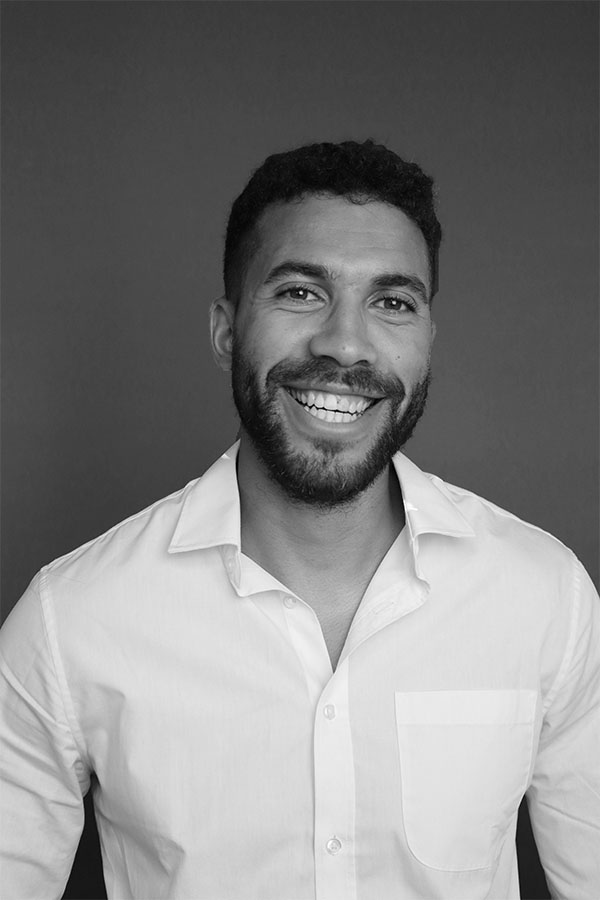 Tracy Moore, Energy Services Delivery Manager
Tracy is an experienced project manager with expertise in business strategy, planning and customer service.
As principal contact and account manager for customers, Tracy will coordinate the project delivery plan for the portfolio of energy consultancy services.