In a move to further expand our regional offering, we have appointed two Commercial Energy Consultants, enabling the business to offer more local and competitive energy services to customers.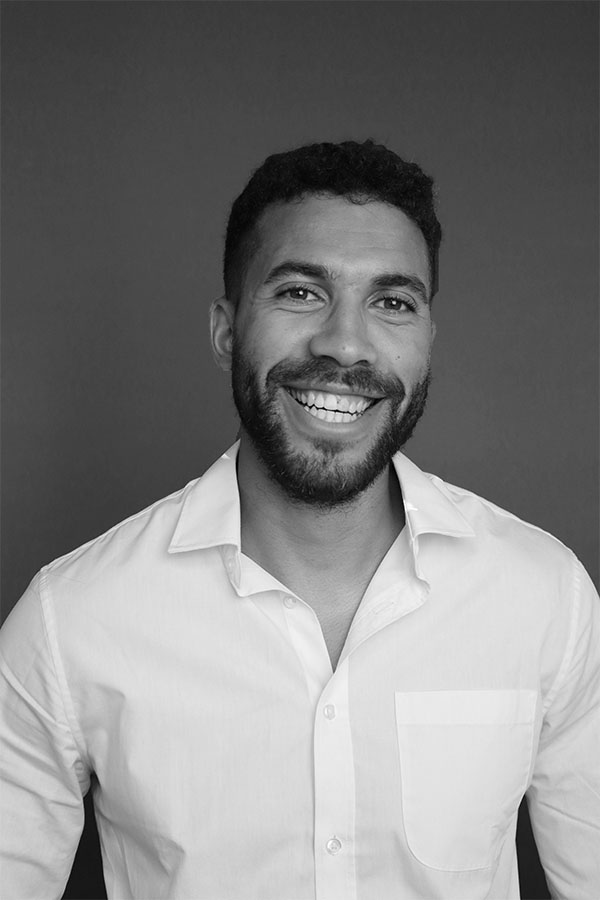 Accredited Energy Assessors, Tom McLeish and James Bradley, have joined TEAM as part of our strategic growth plans, and development of our service offering.

A former Energy Consultant for Sodexo UK and Ireland, Tom McLeish will strengthen the delivery of our services in the north of England and Scotland. With a wealth of experience in energy and BI analytics, Tom is a CIBSE accredited ESOS Lead Assessor and Low Carbon Consultant, experienced in delivering Streamlined Energy and Carbon Reporting (SECR), Monitoring and Targeting, and maintaining ISO 50001 energy management systems.

In his previous role at Sodexo, Tom led internal and external ESOS transport audits producing associated emissions reducing recommendations. He delivered energy consumption audits, managed SECR for both the organisation and business clients, and was responsible for securing more than £860,000 per year in carbon allowances for over 500 buildings with complex organisational and portfolio structures. Additionally, he is an accredited Elmhurst Energy DEC assessor, with experience in producing compliant building surveys for a diverse range of properties.

As an Energy Consultant, Tom will work closely with customers providing a full range of specialist advice on energy and sustainability management. This will include Energy Policy and Strategy development, auditing, reporting and preparation of performance indicators. He will also support customers to define and deliver net zero strategies, helping them to reduce their carbon emissions and meet their sustainability commitments.

Commenting on his appointment, Tom McLeish said:
I am delighted to be joining TEAM at a time of growth and be part of the company's plan to support customers on their path towards net zero, helping them to fulfil their energy and sustainability needs.
I have spent several years in the industry advancing my expertise in energy analytics, supporting clients through all the stages of the monitoring and targeting process, including the development of tailored reporting models to identify energy consumption and cost performance trends. Now I am looking forward to working with many different sectors and creating solutions that address their unique needs at this very critical time for energy management.
Sterling Accredited Energy Assessor, James Bradley, is based in Brighton, extending our reach in the south of England. James is experienced in delivering Level 3 and 4 TM44 Air Conditioning Inspections, Display Energy Certificates (DECs), and Commercial Energy Performance Certificates (EPCs). He has extensive experience in providing ESOS and Building Improvement Reports, BRUKL calculations, Minimum Energy Efficiency Standards (MEES), BREEAM Reports and IESVE 3D Thermal Modelling and Simulation.

James will work closely with TEAM customers to help them achieve their compliance needs, understand and utilise their consumption data to optimise their energy efficiency and sustainability, and make cost savings. His experience working in partnership with organisations across different sectors and disciplines will further strengthen our consultancy offering.

On joining the Energy Consultancy team, James said:
I am passionate about helping organisations to optimise their energy efficiency and become more sustainable through energy strategy and compliance. Having spent many years as a Mechanical Engineer and Commercial Energy Assessor, I have a great understanding of building efficiency, and low carbon design, and I am looking forward to working with TEAM customers to address their energy challenges.
The development of our Energy Consultancy over the last two years includes the addition of a suite of services designed to support energy and sustainability professionals with the challenges of modern energy management. These include Net Zero and Carbon Reduction Strategy, Energy Behaviour Change Programmes and Targeted Charging Review advice. Our Tenant Billing services arm has also been supported with the launch of an outsourced Tenant Billing service, designed to relieve landlords of the overheads and administration of operating a tenant billing function.

Timonthy Holman, Head of Operations for TEAM added:
This is an exciting time for our Consultancy team, after a period of developing a range of new services to add to our portfolio, we are now in the process of expanding our reach and bringing on board Energy Consultants that are better placed to service the North and South of England.


Both Tom and James bring with them many years of experience in the energy sector, and will be key in delivering our new services, and in working alongside customers to realise their energy management and carbon reduction ambitions.